Stark 'ethnic representation gap' harming attainment of Black students – Think Tank warns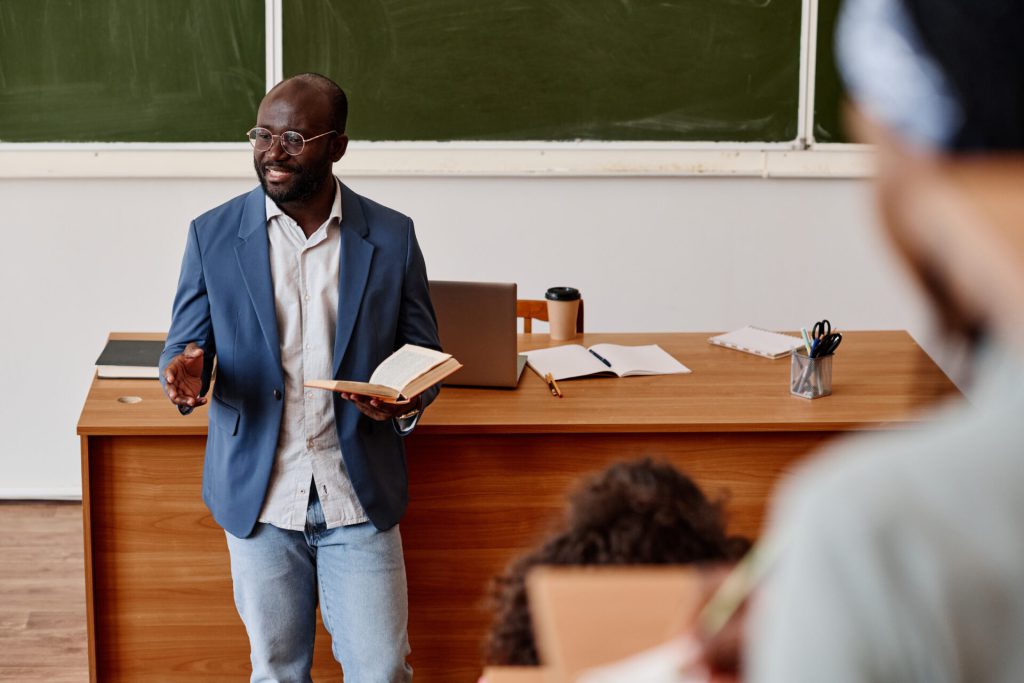 A critical shortfall in the number of Black leaders in Further Education in England, revealed by new Government estimates, is damaging the attainment levels of students from Black communities, a leading think tank warned today (Mon 4 Sep).
Just over 7% of leaders in the wider FE sector in England are Black*, according to the first set of figures produced by FE Workforce Data, for 2020-21, published on 31 August by Ministers to give greater transparency to the effects of FE policies nationwide.
This is in stark contrast to 2021-2022 figures from the Association of Colleges (AoC) which show more than 30% of the student population is Black, said the Black Leadership Group.
Studies have underlined the important relationship between leadership and student attainment among underrepresented communities, and now the Black Leadership Group is urging Ministers to act urgently to address the crisis.
The Group, an organisation of leaders in UK Schools, further and higher eduction, launched a campaign in July calling for immediate action to achieve Ethnic Equity in Education. A raft of statistics currently point to the problems facing young people from Black communities as they make their way through the education system and into the world of work. These include: 
Pakistani, Bangladeshi, African and Caribbean groups are less likely to attain top A level results
Of the 132 UCAS-listed universities in the UK, just nine had a higher offer rate for Black applicants in 2020
Asian, African and Caribbean groups are twice as likely to attend a lower tariff university
Black groups are significantly less likely to get a 1st or 2.1 degree when compared to their White peers
The unemployment rate for Black 16-24 year-olds rose from 24.5% to 41.6% from October 2019 to December 2020 – this is compared to an incrase from 10.1% to 12.4% for White 16-24 year-olds
Black young people are heavily under-represented in apprenticeships
Robin Landman OBE, Director of the Black Leadership Group, said: "We welcome the gathering of FE Workforce Data, and in particular the collection of data along ethnicity lines. What these figures tell us, however, is, as we warned in out Open Letter published in August 2020, that the FE system in this country is badly failing to reflect at leadership and workforce levels, the ethnic composition of our student population. 
"There are strong links between representation and the attainment levels of Black students, as evidenced in Prof David Mba's Ethnic Representation Index for HE and here we see clear evidence of a stark 'representation gap' that is threatening the opportunities of these young people and the long-term prosperity of the UK if such a significant proportion of the population is excluded from the workforce. It is a crisis situation, and we need to close that gap urgently." 
The Government launched the FE Workforce Data Collection initiative in 2020. Speaking in February 2020, Michelle Donelan, MP  – the then Parliamentary Under Secretary of State for Children and Families Ministerial, said: "It is critical that the further education (FE) system in England is driven by strong leaders and excellent teachers with the right skills, knowledge and experience to deliver high quality educational outcomes and financial sustainability. Robust data and evidence is an important part of enabling this."
Ms Donelan said the improved evidence would provide a number of benefits, such as a better understanding of the implications of government policy reforms and their impact on the composition of staff and their specialisms, the factors affecting staff recruitment and retention and skills strengths and gaps.
For more information about the Black Leadership Group's Ethnic Equity in Education campaign, visit the website here.
* BLG uses 'Black' as an inclusive definition for people from ethnically diverse backgrounds who share a lived experience of the effects of racism.